MULTI CORE FLEXIBLE CABLES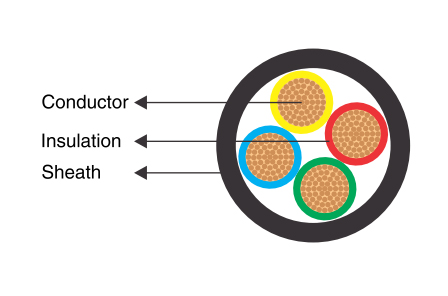 POWER-FLEX® Multi Core Flexible Cables
Conductor
POWER-FLEX® Multi Core Flexible Cables are manufactured using Electrolytic Grade 99.97% purity copper with more than 100% conductivity. The conductors drawn and bunched according to class 5 of IS:8130/1984.
Insulation
The bunched conductors are insulated with specially formulated FR-PVC compound with high oxygen index and temperature index which helps in restricting propagation of flame compound confirms to IS:5831 Type A
Online spark testers ensure fail proof high voltage test by employing non destructive form of testing at six times the rated voltage.
Sheath
In Multi Core Flexible Cables the insulated cores are assembled to form concentric shape. Inner cores are colour coded for easy identification as per National/International colour coding practices. The sheathing is carried out on Highspeed extruders with specially formulated PVC compounds with additional FR properties and they withstand mechanical abrasion in use as well as provide, ease of stripping. The FR PVC compounds used for insulation & sheath have high Oxygen & temperature index helping in restricting e spread of flame even at high temp.
Normally the outer sheath for multi core cables will be Black in colour however POWER-FLEX® multi core cables are also available with White/Grey outer sheath as well. These outer sheath colours help in facilitating in cabling for UPS in establishments with large number of computer networks.
POWER-FLEX' manufactures multicore cables in FR-LSH / ZH-FRLS combination also.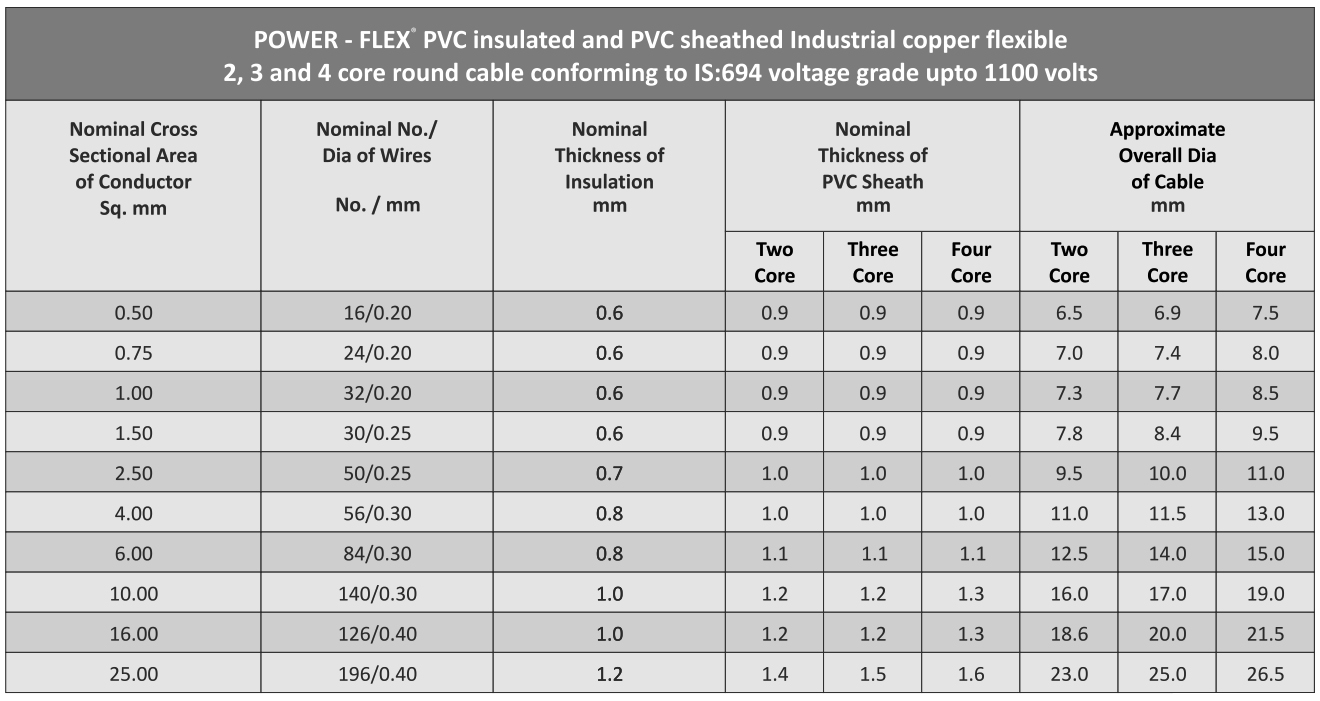 NOTE:
The conductor construction given above is indicative only and will be such that all requirements of strand diameter and
conductor resistance as per IS : 694 and IS : 8130 are met.