POLY WRAPPED WINDING WIRES AND COPPER PROFILES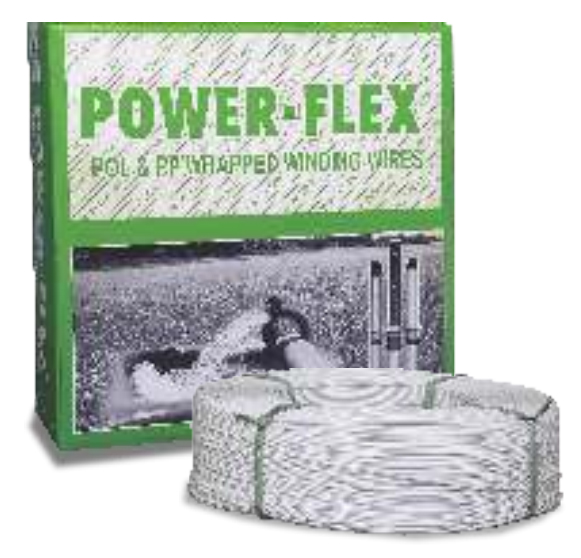 POWER-FLEX® Polywrapped Winding Wires & Copper Profiles for Submersible Pump Motors
Winding Wires
Kamadhenu manufactures POWER-FLEX' Polyester and Bi-axially Oriented Polypropylene (BOPP) wrapped copper winding wires. These are used in starter coil winding of borewell and open well submersible motors.
POWER-FLEX' winding wires have the electrolytic grade annealed bare copper conductor wrapped in triple layer with Polyester and BOPP films and heat sealed to ensure perfect concentricity around the conductor for high dielectric qualities with very less leakage current and can with stand operation even at 130°C.
High quality levels are in-built into the wires at every stage of manufacture and the finished product meets the BIS standard IS:8783 (Part 4/Section 3) 1995.
Copper Profiles
Kamadhenu manufactures Copper Profiles as per customers requirements and is the preferred supplier to leading submersible motor manufactures.