SINGLE CORE INDUSTRIAL FLEXIBLE CABLES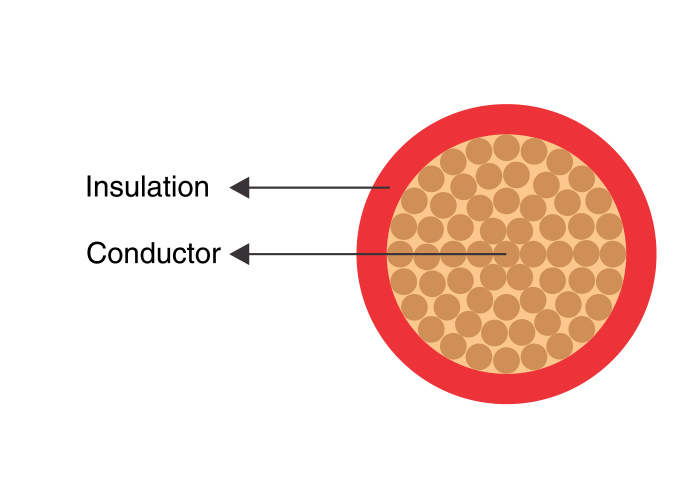 POWER-FLEX® Single Core Industrial Flexible Cables
Conductor
POWER-FLEX Single Core Industrial Flexible Cables are manufactured using electrolytic Grade 99.97% purity copper with more than 100% conductivity. The conductors drawn and bunched according to class 5 of IS:8130/1984.
Insulation
The bunched conductors are insulated with specially formulated compounds. The Single Core Flexible Cables are available with FR/FR-LSH/HR/ZHLS insulations.
Online spark testers ensure fail proof high voltage test by employing non destructive form of testing at six times the rated voltage.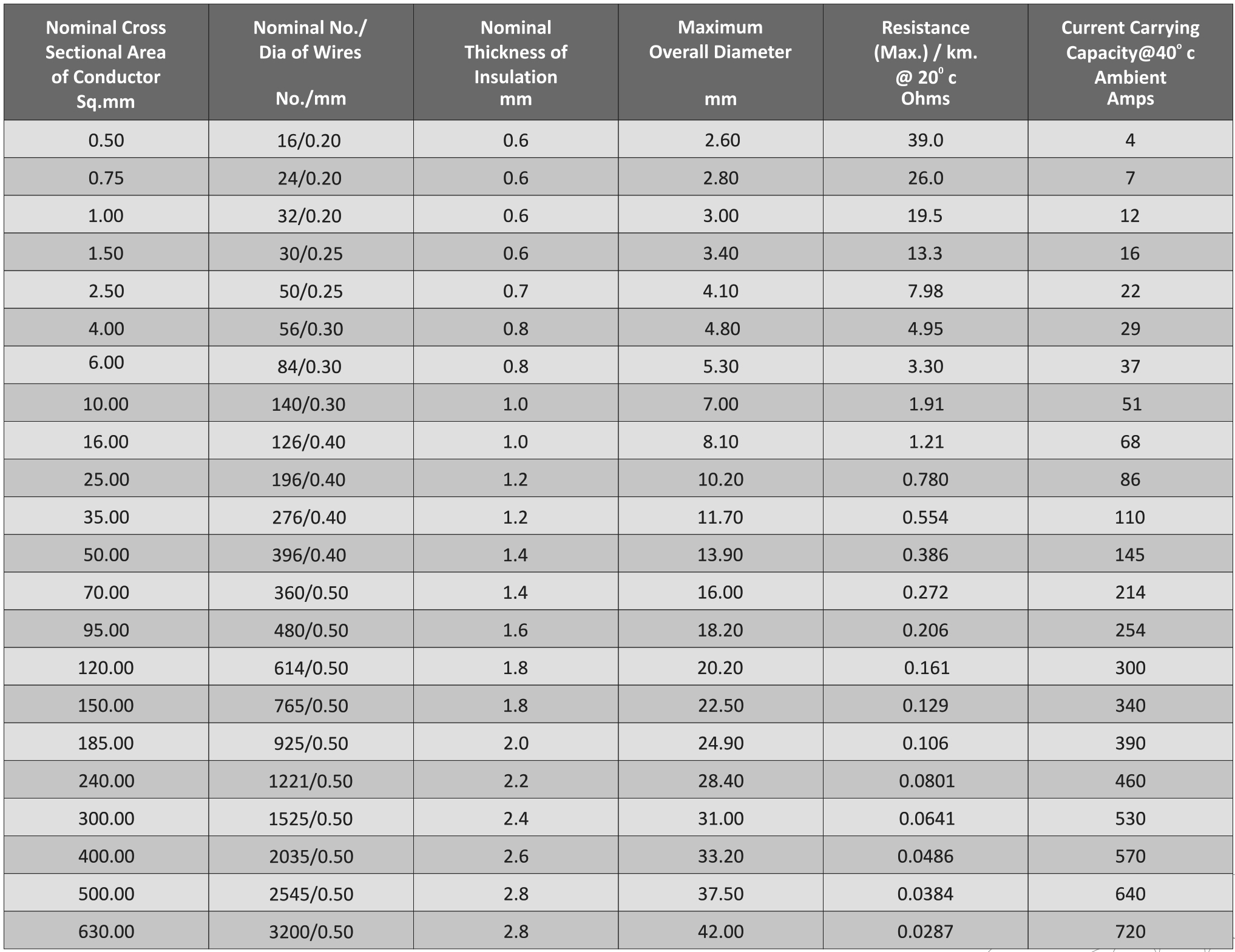 NOTE:
The conductor construction given above is indicative only and will be such that all requirements of strand diameter and
conductor resistance as per IS : 694 and IS : 8130 are met.